NPP-301A-700A -
SMD PRESSURE SENSOR, OPT PRESS MAX 100PSI, PORTED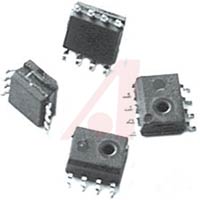 聲明:圖片僅供參考,請以實物為準!
制造商產品編號:

NPP-301A-700A

倉庫庫存編號:

70181321

技術數據表:

Datasheet
由于產品數據庫龐大,部分產品信息可能未能及時更新,下單前請與銷售人員確認好實時在庫數量,謝謝合作!
NPP-301A-700A產品概述
The NPP-301 Series features silicon pressure sensors in surface mount packages. An ultra-small Silicon Fusion Bonded (SFB), ultra-high stability SenStable® piezoresistive chip from NovaSensor is placed in a plastic package that exploits high volume, leadframe package technology to bring forth a low-cost sensor alternative to the OEM user.
Features:

Low Cost Surface Mount Package: SO-8

Wide Operating Temperature Range: –40°F to 257°F (–40°C to 125°C)

Static Accuracy <0.20% FSO Maximum

Suitable for Automated Component Assembly

Four Element Wheatstone Bridge Configuration for Circuit Design Flexibility

Solid-State Reliability

Non-Ported
NPP-301A-700A參考庫存及參考價格
0 can ship immediately.
有貨可于1-2周內送達
英國2號倉庫直銷,訂單金額100元起訂,滿300元含運,滿500元含稅運,有單就有優惠,量大更優惠,支持原廠訂貨
CNY
112.92
99久久国产视频精品视频在线观看,av一区二区无码,2018国产情侣91在线,剧情swag沈芯语,91尤物日韩国产在线视频,国产 自慰 在线 制服,网红少女萝莉萌,国产网红h网站